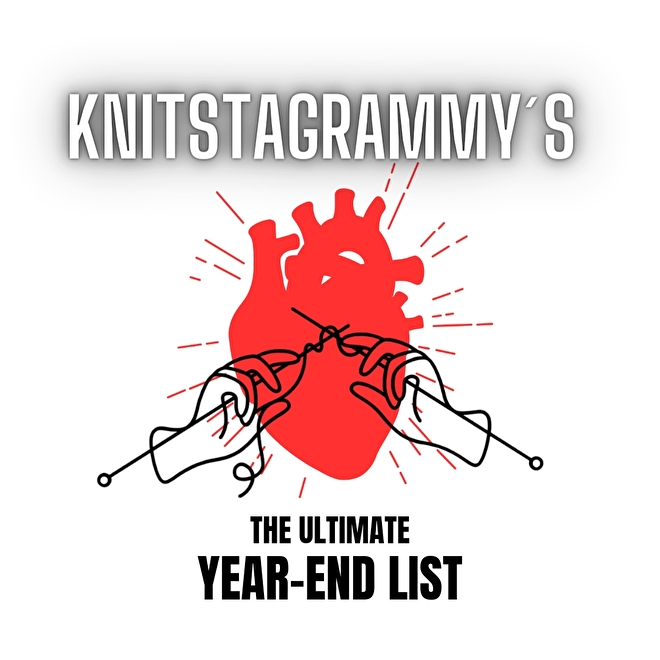 Welcome to the Knitstagrammy's 23,


the ultimate year-end list with all your knitting favourites.
The highly anticipated ultimate year-end list of all knitting favourites is finally here! We need your help to make this list epic. It's time to celbrate our knitting community and recognize our knitting inspirations.
Introducing this year's categories:
🩵 FAVOURITE KNITTING DESIGNER
Who has been your go-to designer for beautiful knitting patterns? Nominate thel and let the world know!
💛 FAVOURITE KNITTING VLOG OR PODCAST
We all love to unwind some knitting content. Which vlog or podcast has inspired you the most? Share your top pick!
🩷 FAVOURITE KNITTING DESIGN 23
Highlighting that one design that stole your heart this year. Whether it's a cozy sweater, an inticrate shawl or socks, let us know which one yhou can't get enough of!
💜 FAVOURITE KNITSTAGRAM
Instagram is a treasure trove of stunning knitting projects. Share the Instagram profile that has filled your feed with endless knitting inspiration. This can be a knitter, designer, yarn brand, yarnstore, dyer, magazine, knitting memes..
💚 FAVOURITE KNITTER (under 3K)
In this categorie we want to shine a spotlight on talented knitters who are starting to make their mark. Tag and shout-out those amazing knitters who deserve recognition!
Nominations are closed ,we're counting and we'll get back very soon with the shortlist!
Got questions? Check our FAQ or DM!




Looking for knitspo? Check the results of Knitstagrammy's 22 below.